I started a new game on the same map after I doomed another village. The game suddenly started in paused mode and there is no map.
The first problem I have is, which key stops the pause? I looked in the settings, but couldn't find it. I tried the pause key but nothing happens.
After I freaked out with the zoom I could only get this: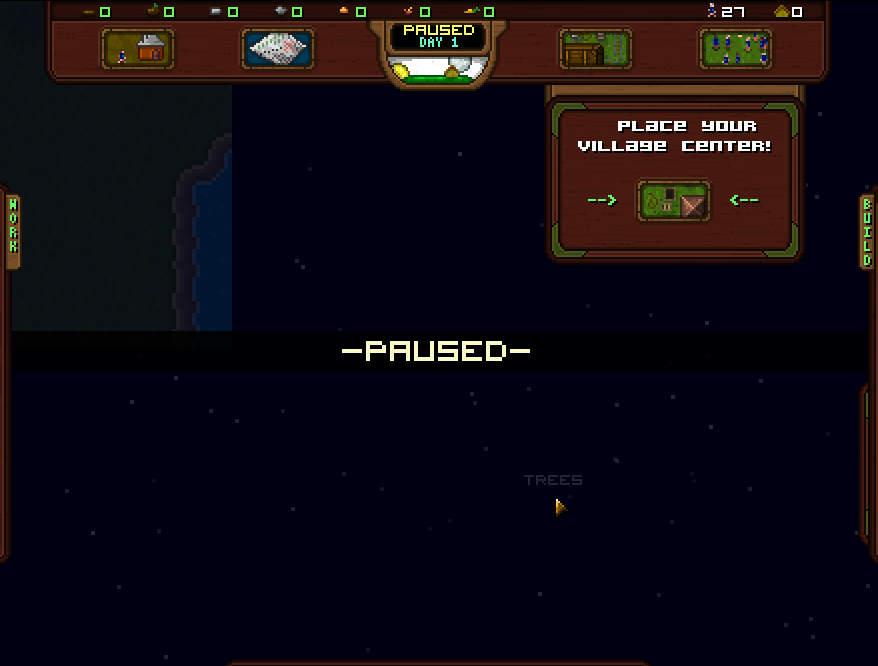 I can't open the menu either to exit the game.
The log is pretty long, because I played the other game before and there is no exception. If you still need it I can copy it.