Hello,
I modded my Rise of Ruins.
Now it is possible to add more music.
New is a configfile in the Rise of Ruins folder where all music is listed. When you start the game they will be loaded.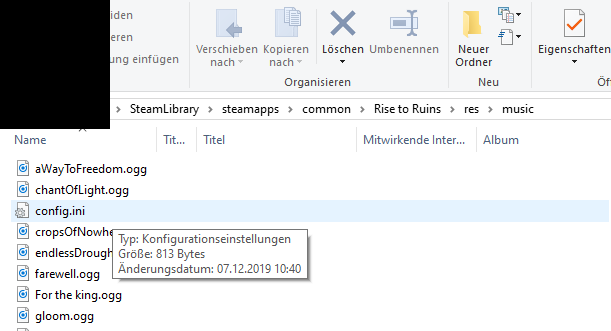 Since the number of music songs was no longer displayed cleanly in the Gui, I also changed something here.